LA NIT NO FA VIGÍLIA
Post-production

Feature Fiction I 80 min I 
Spain I Color HD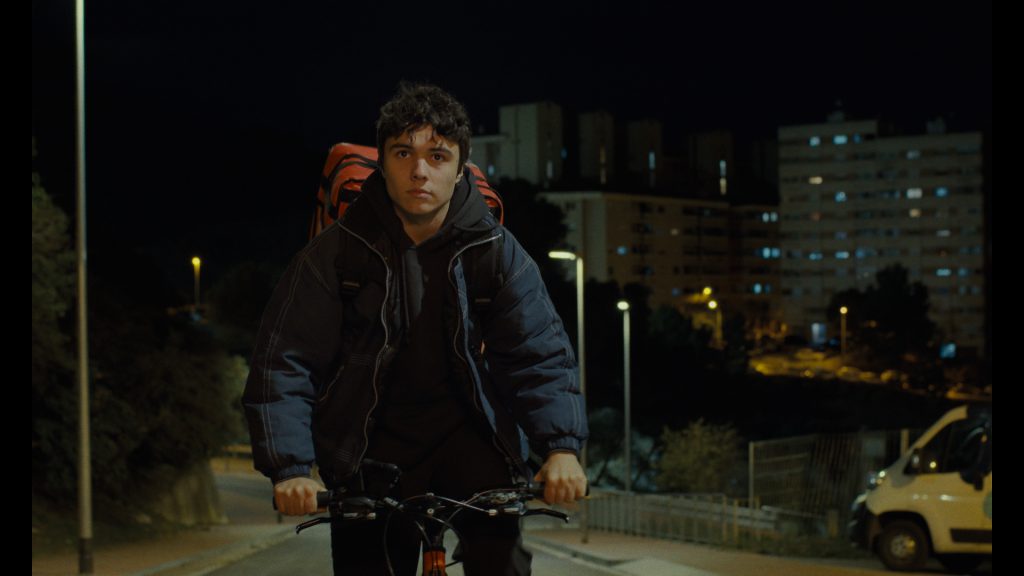 A collective film by: Laura Corominas Espelt, Laura Serra Solé, Clara Serrano Llorens , Gerard Simó
Gimeno, Ariadna Ulldemolins Abad and Pau Vall Capdet.
SYNOPSIS 
Bruno's (18) life is increasingly limited by the growing dependence of his grandmother Natividad (85), the only family he has ever known. When the opportunity to take her to a nursing home arises, he will have to deal with a decision he had not allowed himself to make before.

Project developed at:
FaberLlull Screenwriting Residency 2022
D'A Film Lab: Production Workshop 2022
Dones Visuals: Production Workshop 2022
Arsenal Enter UPF 2023
Málaga Work in Progress (MAFIZ) 2023
CREW
Directors: Clara Serrano Llorens , Gerard Simó Gimeno
Scriptwriters: Ariadna Ulldemolins Abad , Clara Serrano Llorens , Laura Corominas Espelt
Producer: Mireia Graell
Executive producers: Laura Serra Solé , Pau Vall Capdet
Cinematographer: Pau Vall Capdet
Film editor: Celeste Barria Balma
Production designer: Arnau Aizpitarte Ramon


CAST
BRUNO Miquel Mas Martínez 
NATI Antonia Fernández Mir
Production Companies
Ringo Media 
With the support of: 
ICEC – Regional Catalan Film Fund, Víctor Grífols and Lucas Foundation, Sant Martí de Centelles Town Council